PRODUCTION
CREW
Madeleine Bondy
Script, direction, production and editing
Madeleine Bondy
Born in Denmark. Hungarian father, Danish mother, Mexican husband, 3 children. Residing in Mexico from 1985 to 1990 and from 1994 to the present.
Master's degree in French litterature from the University of Copenhagen, and Master's in Theatrical Sciences from the Sorbonne, Paris. Diploma in Fundamentals of Cinema from the Universidad Iberoamericana, Puebla. Studied Fine Arts in the Universidad de las Americas, Puebla. Has worked since 1986 in productions of film, video, television and theatre, working in areas of production, assistant director, editing, set design and costumes. This is her opera prima as director. She was film commissioner and co-founder of the Film Commission of the State of Oaxaca from '95 to '97. In 1999 she founded Center of Visual Arts for Global Understanding (CAVAC) of which she is vice-president. CAVAC organizes annually a Mini-input in Puebla (a selection of the most innovative and creative programs in the world) and training courses for film-makers, producers and lawyers.
Toni Kuhn
Cinematographer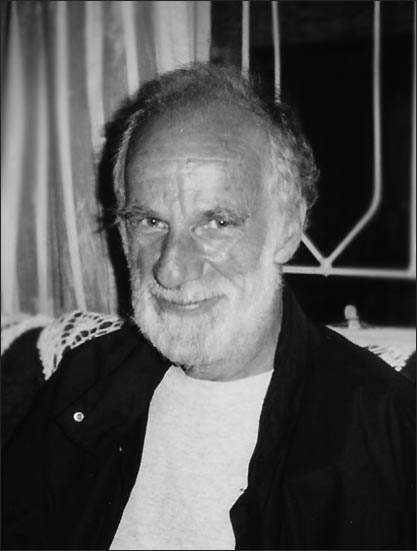 Born in Switzerland. Residing in Mexico since 1961. He has directed the cinematography of more than thirty feature films and worked in more than one hundred documentaries with Mexican and internationally renowned directors. He has won four Ariels as best cinephotographer of Mexico, and a Heraldo for his career in Mexican cinema. He has set up 17 individual exhibitions and published a book of his still photos.
Morten Holm
Direct Sound
Born in Denmark. Sound engineer from the Film School of Copenhagen. Has participated with direct sound and sound-postproduction in countless Danish and international productions. Was sound engineer on the film "Festen" ("The celebration") which won the Best-movie award in Cannes in 1998.
María Eugenia Sánchez
Associate Producer
Born in Mexico. She has worked in many national and international productions. She was producer assistant in "Collateral Damage" with Arnold Schwarzenegger, "Perfume de Violetas" by Marisa Sistache and many other productions.
Yves de Vathaire
Sound Production
Born in France. Living in Mexico since 2000. Sound engineer from Centre d´Etude et d´ Investigation de l´Image et du Son in Paris. 20 years of experience in direct sound and sound postproduction in film and televisión in France. He has worked for TF1, France 2 and France 3. He has participated in many films and recording and postproduction of concerts.
Antonio Meza
Co-editor
Born in Mexico. Bachelors degree in Communication from Universidad de las Américas, Puebla. Co-writer, co-producer and co-editor of "No estamos solos" fantasy short film that won bronze medal in New York Film Festival, 2004.
Yak Bondy
Musical Theme
Born in Germany. Living in London, Great Britain. Musician and composer. He has been musical producer of the rockstar Liza Stansfield. He has composed music for feature and documentary films and series for 10 years and the last 5 years he has dedicated to writing songs for bands like S-club 7, Amy Studt, Emma Bolton and others.